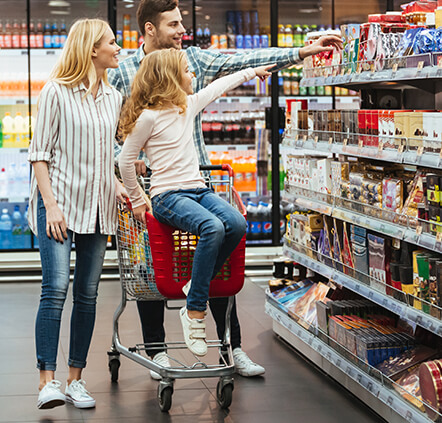 Company profile
Rodata is the national leader and the main supplier of customized paper or plastic packaging for Romanian companies.
Rodata was founded in 1994, but its roots are deeper, being the investment of an internationally renowned Israeli company in the printing and packaging industry.
The connecting element between the two companies is their owner and president, Mr. Dan Doron, packaging technology designer, with specialization in France and an impressive professional experience in Israel, France and Romania.
The direct involvement of Mr. Doron's work adds value and reinforces our total commitment to finding solutions that contribute to the success of our customers.
At the heart of the performance of Rodata is a team of professionals, able to innovate and improve on a permanent basis.
Over 20 years of experience in packaging

Investing in the latest technologies

Investing in the latest technologies

Constant concern for innovation and excellence.
Mission and values
Our mission is to always be the preferred supplier of packaging solutions, through quality, quick reaction, competitive prices.
The values of the Rodata team are: Performance, responsibility, integrity, respect, customer orientation.
We rely on our team's professionalism and modern technology to ensure that we can make attractive, practical, safe and high-quality packaging.
Rodata has implemented and certified the Management System according to the requirements of ISO 9001, ISO 22000, ISO 14001, ISO 45001 and BRCGS Packaging issue 6, based on a set of policies that support Rodata's direction to achieve performance and quality in a clean and safe environment by:
Adopting new technologies to improve efficiency, customer satisfaction and ensure a safe working environment for employees;
Improving performance through continuous training and training of people;
Increase awareness, motivation, satisfaction and performance of employees;
Verification of each process, through rigorous quality checks at each stage, to prevent defects from passing through in the next process;
Improve production capacity by ensuring a supply process that supports quality, rapid response and competitive prices.
Limiting the environmental impact both in the production process and through the raw materials used and adopting technologies as clean as possible and selective waste collection
Use resources responsibly and manage with great care by monitoring and minimizing consumption.