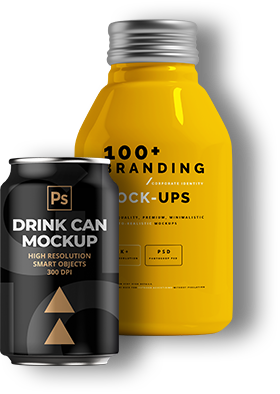 Labels for soft drinks and mineral water
In the field of plastic labels, both classic and sleeve, by using Rodata you will benefit from the services of the market leader. With Rodata you can have any type of label you want, under the best conditions:
• fast;
• to the highest possible quality;
• at a competitive price.
Plastic labels for soft drinks and mineral water can benefit from the special effects needed in promotional campaigns (removable, scratch-able labels, activated by the edge of a coin, etc.). Through continuous development and investment in new technologies, Rodata's plastic labels are always at the highest technological level in the world. All major soft drink producers are present in the Rodata customer portfolio, but we honor orders for any circulation, including smaller volumes.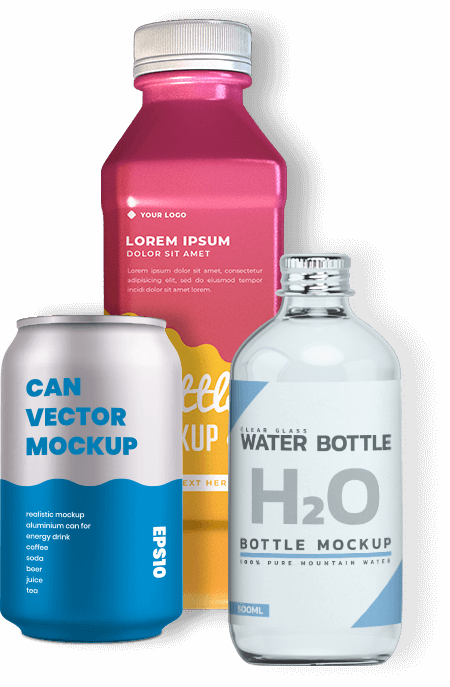 Labels for alcoholic beverages and food liquids
Beer is the most popular alcoholic drink in Romania and Europe, and brewers primarily turn to Rodata for quality labels, with superior graphic reproduction, which increase the attractiveness of beer containers. Also with Rodata you can make normal and "sleeve" labels for many other food liquid packaging.
Your labels, produced by Rodata, can benefit from the advantage of special printing (removable, scratch-able labels, activated by the edge of a coin, etc.) that help promote products and increase the effectiveness of marketing campaigns. With Rodata you always have access to the highest technological level in the field of labels for alcoholic beverages and food liquids.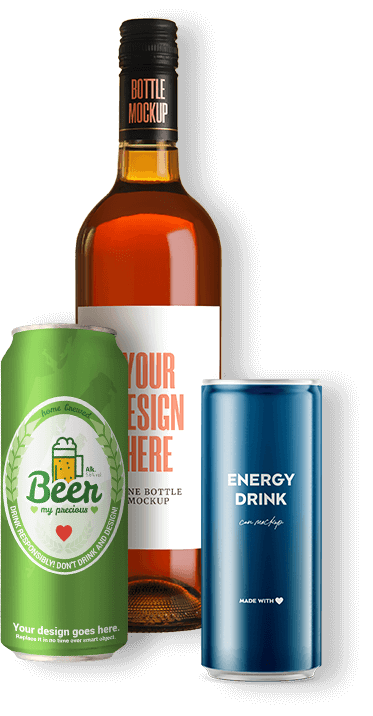 The rotogravure printing technology provides excellent graphics for a more appealing product. By using Rodata, you can make any type of packaging for snaks:
• OPP packaging with 1-3 layers;
• selective barrier packaging;
• printed packaging on both sides;
• packages with alphanumeric variable promotional codes.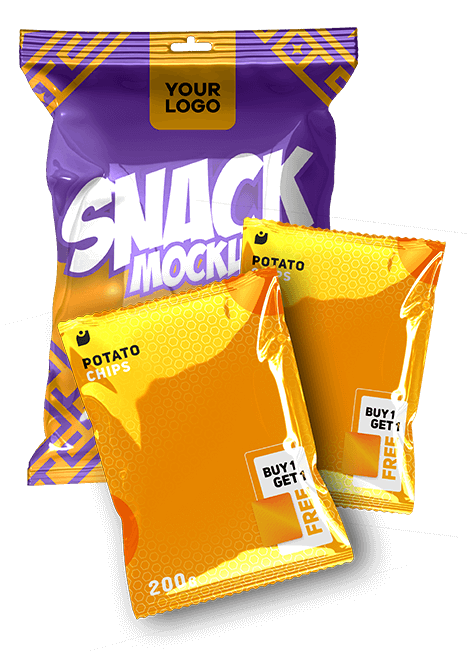 Packaging for chocolate and sweets
With rotogravure printing solutions for chocolate and sweets packaging, you have access to the most advanced technologies, including cold seal applications and promotional variable codes.
You can benefit from both individual packaging and general packaging for packages. Rodata's rich experience in the production of packaging for the chocolate and confectionery industry ensures that your needs and requirements are perfectly understood and your packaging is always in line with market trends.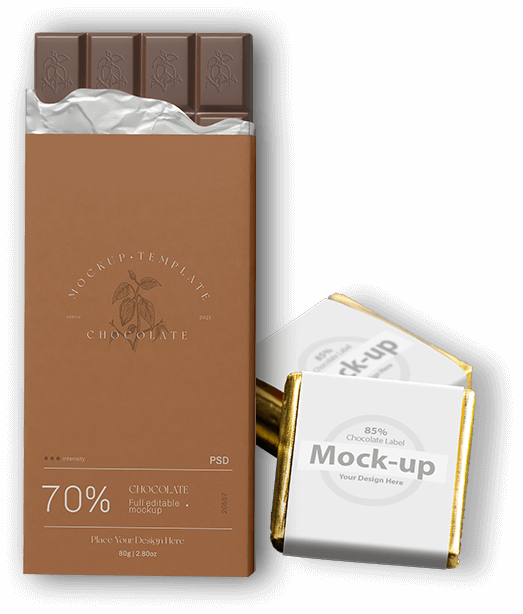 Packaging for bakery products
By using Rodata you can benefit from all types of bakery packaging:
•foil for packing in bags;
•wrapping sheets;
•products for individual serving.
To protect the product, Rodata selects films that can provide an optimal selective barrier, also considering the achievement of a competitive final cost. Using rotogravure printing technology, packaging is printed at the highest possible quality, because appearance can be a decisive argument for sales success.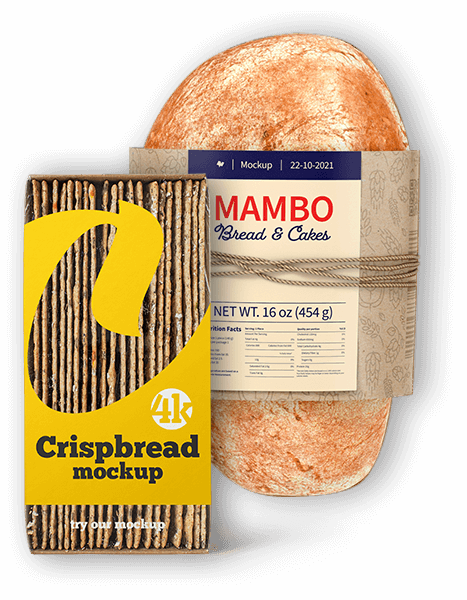 Sugar, flour, nuts, dried beans, dried fruits, Dehydrated products and a wide variety of special foods find their right packaging at Rodata. Rodata realizes for you:
• packaging with special properties, to maintain the freshness and quality of these special food products;
• packaging with complex graphics, to increase the attractiveness of the shelf and differentiation from the products of the competition;
•partially transparent packaging for the presentation of the product itself.
Packaging for meat and meat products
With Rodata you can make the full range of packages for frozen products, whether your product will be displayed in a cold store or sold through a distribution network. With its rolling technologies and high-quality rotogravure graphics, Rodata provides your packaging with:
• resistance;
• maximum visual effect;
• competitive price.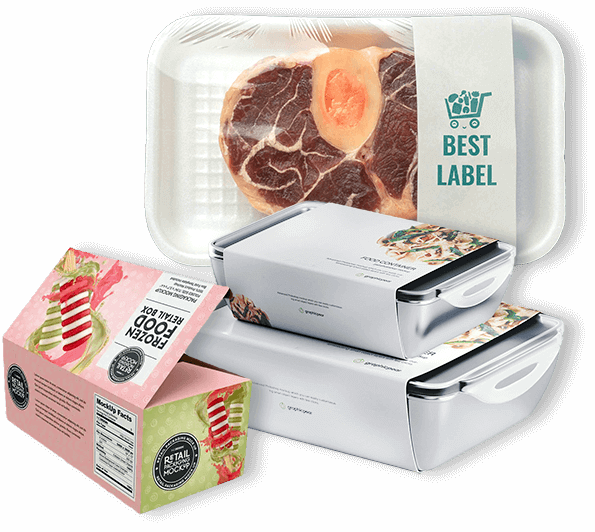 Our company offers a complete portfolio of label solutions for the food and non-food industry, based on a unique knowledge and understanding of customers and market trends and with a competitive cost structure.
Being permanently dedicated to the development of new products, we collaborate with our partners in order to identify market trends and purchase the highest quality raw materials, thus combining the printing capabilities in rotogravure with the variety of packaging materials.
Labels in roll on white, matte, transparent or metallic print media: Polypropylene, polyester, polyvinyl chloride, polyethylene, cellophane, paper;
Cut&stack labels on white, matte, transparent or metallic print media: Polypropylene, polyester, polyvinyl chloride, polyethylene, cellophane, water and alkaline resistant paper; the finish of this type of label may include stamming, burrishing or a "peel-off" effect;
Self-adhesive labels on paper or plastic media, with various shapes and sizes, customized or not, cut in rolls or sheets and applicability in various industries;
Sleeve shrink and stretch labels with polypropylene, polyester, polyvinyl chloride, polyethylene, polystyrene, PLA (biodegradable material) as print support and offering a quick method of decorating contoured containers (aluminum and stainless steel boxes, curved plastic and glass containers or bordered);
Labels printed for insertion in the injection process of containers (in-mould) representing an advanced technology for decorating containers formed by injection (glasses and tubes) or by blowing (bottles and cans);
Self-adhesive labels without a support whose principle is based on the application of the adhesive on the printing support before labeling, during the printing process, and its reactivation in the client's labeling machine by a simple wetting;
Labels with combined rotogravure and digital print, in the register, for the creation of personalized and innovative products;
Labels with special effects: removable, scratchable, printed with thermosensitive inks and reactive coins, with transparency effects (transparent window), printed front/back in the register, for promotional campaigns;
Special labels: laminated, folded, embossed, punched, with various perforation profiles, with alphanumeric code pattern, with selective or completely matte pattern.
RODATA offers its customers a series of durable and easy-to-use packaging, made by laminating various materials, these represent solutions with maximum effect. We can execute any type of laminate in two or three layers, with a barrier to oxygen, water, alcohol, aggressive aromas, anti-fog properties and applicability in various industries:
Dairy products: lids for yogurt or cheese glasses, banderoles for yogurt or cheese glasses, sleeve or roll labels for milk bottles or yogurt glasses, butter, margarine or cheese packaging foil;
Sweets: chocolate, ice cream, candies, sugar, honey, biscuits;
Bakery: flour, bread, rice, sandwiches, snacks;
Dry foods: coffee, tea, pudding powders, spices, soups, vegetable seeds;
Meat and fish;
Pharmaceuticals: sterile compresses, wet wipes;
Cosmetics, personal care, cleaning and household products: wet wipes.
We also offer packaging solutions using "cold seal" technology for the pharmaceutical (sterile products) and food (chocolate and sweets) industries.